Designing a Pet Friendly Home
Our pets are members of our family and when you are building your home, you should keep them in mind in the design process. Here are some valuable tips for your "pet friendly" home.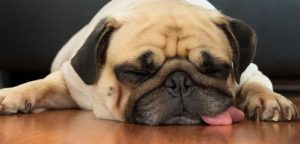 Flooring – in the rooms you spend the most time, it is better to install tile or even glossy paint for your flooring. Stains can be easily removed, and the floor is easier to clean than laminate or carpet. Also, carpet can hold odors and dander which can aggravate allergies. It is also important to have "slip resistance" flooring, for both the pet and the owner.
Hard Wood – Real hard wood floors can get scratched and dented from pets, but you can chose a laminate that closely matches the hard wood look and is engineered for pet friendly homes.
Rugs – if you do choose to have carpet in your home, chose a stain-resistant, low pile, rug. It is easier to remove fur and dirt and is more durable. Also try to choose a rug that closely matches your pet's coloring – that way stains and shedding are less noticeable.

Pet Friendly Furniture – Pets love to be on the furniture with or without you so it's best to find some future that will hold up to the wear and tear.
Leather furniture – This is one of the best furniture choices for homes with animals. It is durable, stain resistant, and usually does not retain pet odors.
Slip Covers – If you prefer cloth furniture, it's best to use slip covers designed for pets – it helps keep furniture stain-free and, if they start to retain pet odors, you can remove and wash them.
Designated Pet Furniture – If you don't want your pets on your furniture at all, you can have a piece of furniture dedicated for your pet's use. This works well for pets so they have room to stretch out.
Fences – It is important to have a safe, outdoor area for your pets to play and get exercise. There are several types of fences available for pets and each pet has different needs.
Privacy Fence – This type of fence is considered the best for pets. If installed properly, most pets cannot climb over this type of fence. Another benefit to a privacy fence is that the pet cannot see distractions such as other dogs, cats, cars, workers and of course, the mailman. However, even though climbing over the fence may be more difficult, most dogs will tunnel under any fence, so remember to install the fence deep enough to keep your escape artist from getting out.
Underground Fence – This type of fence has some pros and cons so it would be up to the pet owner if it is suitable for their pet – Weighing the Pros and Cons of Invisible Fences.

Mud Room – Let's face it, pets get dirty. Playing outside in the yard or at the beach can be a great exercise and lots of fun, but it also gets our furry friends covered with dirt or sand. Having a special room in the house designed to clean these messes is an excellent way to cut down on cleaning the entire house.
Outdoor Wash Station – If space is an issue, you can install an outdoor shower for you and your pet.
Window Seats for Viewing – Just like humans, our pets love to look out the window and see what is going on around them. However, most windows are out of reach and they may have to jump or stretch to see out the window and often they destroy blinds or curtains. Cats especially love to sit and gaze out the window – it helps make a long day without their human companions go by a little faster.
Your pets will appreciate your thoughtfulness in including them in the house design. It will make life easier for you both in your Future Home.